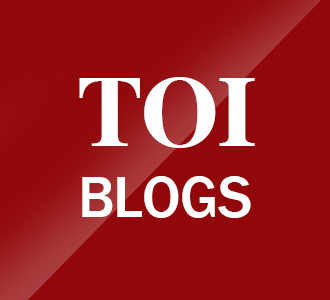 Why Success in Automotive Manufacturing Characterizes Multi-Regional Progress in India
India's success in automobile manufacturing is the epitome of multi-regional progress contributing to the national good. The automotive sector in India contributes 7.1% to GDP. It is the largest manufacturing industry in the country, accounting for 49% of manufacturing GDP, with an annual turnover of over INR 7.5 lakh crore and exports of INR 3.5 lakh crore.
Not only that, but the sector also creates 37 million direct and indirect jobs. The Indian government aims to increase the automotive sector's contribution to GDP to 12% and employment to 50 million. It is unequivocal in its aim to make India the automotive manufacturing hub of the world.
India manufactured 22.65 million automobiles in the 2020-21 financial year, with 13 million vehicles produced between April and October 2021 alone.
Several factors contribute to the success of the automotive industry in India. Apart from the development of sound policies, these include the availability of a young, skilled and affordable workforce, which has supported the creation of manufacturing clusters of automobiles and auto parts.
These include the Delhi-Gurgaon-Faridabad cluster in northern India, the Kolkata-Jamshedpur automotive cluster in eastern India, the Mumbai-Pune-Nashik-Aurangabad cluster in western India. India, from the Chennai-Bengaluru-Hosur cluster in southern India and Indore. , Pithampur and Mandideep in central Madhya Pradesh in India.
I would like to take the example of Indore-Pithampur-Mandideep automotive manufacturing cluster in Madhya Pradesh for clarity. This center has grown in importance in recent years and now hosts more than ten equipment manufacturers, 200 equipment manufacturers, more than 100 engineering and manufacturing companies. The state provides 200,000 technical professionals each year, in addition to physical infrastructure such as industrial parks, industrial corridors and testing facilities.
Success in automobile manufacturing was also made possible by the dry port of Madhya Pradesh at Pithampur near Indore. In a bid to facilitate automotive exports, the state is boosting its logistics infrastructure by adding inland container depots – expected to appear in eastern and southern districts of the state, like Satna, Katni, Jabalpur and Chhindwara . These will be in addition to the seven existing container ports at Mandideep, Pithampur, Malanpur, Ratlam, Pawarkheda, Dhannad and Tihi. This leads to the overall development of the landlocked state, which strengthens its rail, road and air logistics.
When amplified, advances in automobile manufacturing tell a story of balanced regional development across the country. The automotive industry is extremely value-creating. It helps both the state and the public treasury, creates massive jobs and increases gross domestic product.
In the case of Madhya Pradesh, companies like VE (Volvo Eicher) Commercial Vehicles Ltd, Force Motors and component (tyre) manufacturer Bridgestone have benefited from state government support through land and infrastructure and managed to grow.
VE Commercial Vehicles began manufacturing operations in Pithampur in 1986. Their unit in Pithampur is the hub of their eight manufacturing plants. VECV has invested INR 6,000 crore in Madhya Pradesh, fueling its annual turnover of over INR 8,650 crore. The company manufactures 130,000 trucks and 15,600 buses each year and has even set up a state-of-the-art parts distribution center in Madhya Pradesh. In total, VECV's operations in Madhya Pradesh employ 30,000 people directly and indirectly and support over 100 auxiliary units and suppliers.
The same goes for Force Motors, which has also been operating in Pithampur since 1986, manufacturing the world-proven FPT engine and Case Tractor Loader Backhoe intelligent hydraulic system. Force investment of 1,700 crore generates its annual turnover of INR 2,000 crore.
Another success story is that of Bridgestone, which manufactures more than 20,000 tires per day at its Pithampur unit. The company has produced 89 million tires to date. The facts are there for everyone. In fact, the Madhya Pradesh government is set to hold the first ever Madhya Pradesh Auto Show in Indore from April 28-30, to showcase the state's potential as a hub for automotive manufacturing.
The success of the automobile manufacturing industry in India is, truly, one of the best examples of multi-regional development across the country, where manufacturing clusters spread across the country are engaged in healthy competition and contributing to progress of our country. It is, in equal measure, a triumph of competitive federalism and skillful policy-making.
END OF ARTICLE