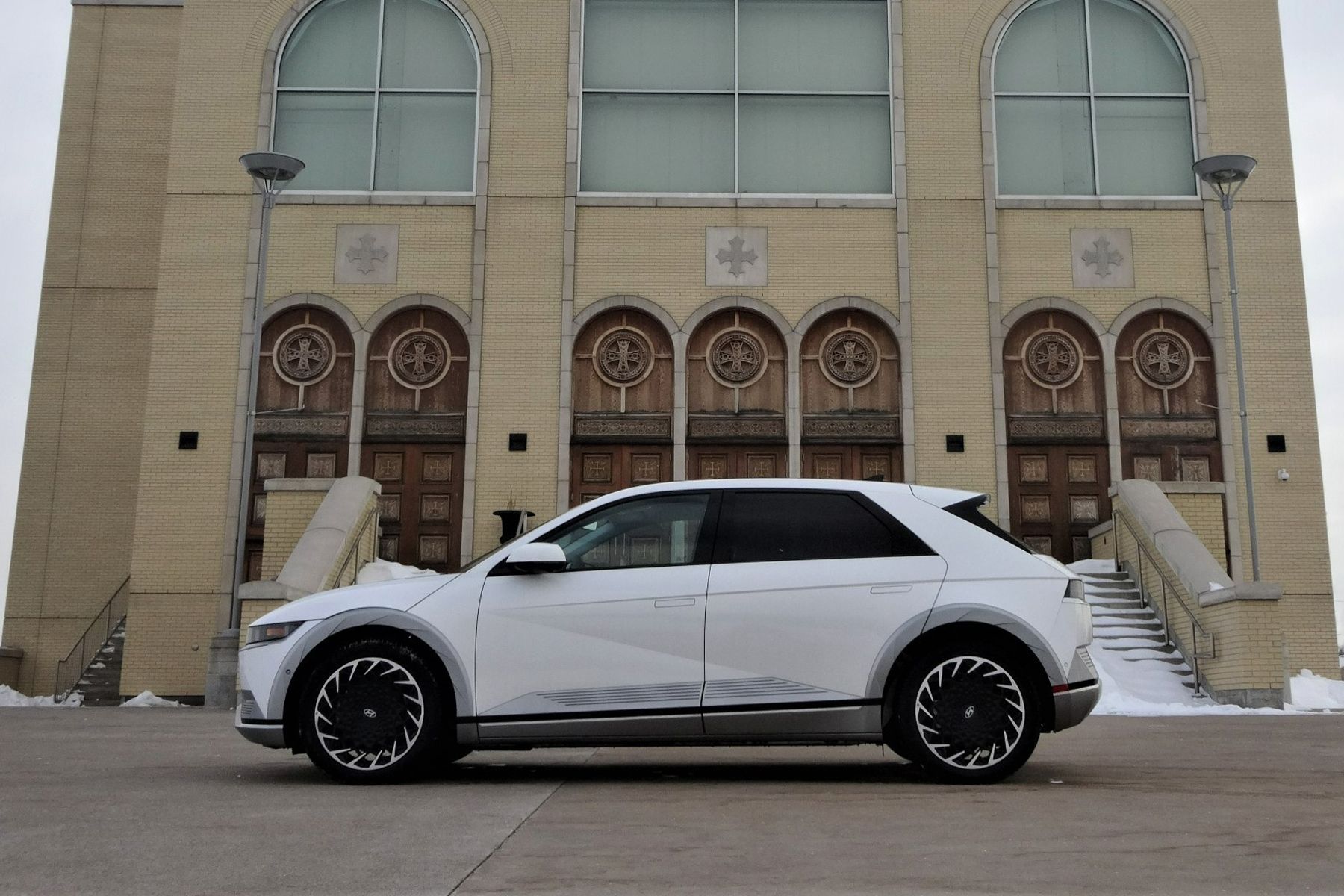 Vibe Check: Hyundai patents artificial engine vibrations for electric vehicles
Content of the article
We apologize, but this video failed to load.
Vibe Check: Hyundai patents artificial engine vibrations for electric vehicles
Back to video
Hyundai has obviously thought about this issue and its impact on those who drive or ride in its electric vehicles. Because according to a patent recently filed by Hyundai and Kia with the United States Patent and Trademark Office (USPTO), the Korean brand could be looking to do more than add a fake engine audio experience to its electric vehicles. It seems to be looking for how to vibrate the cabin to simulate touch purr of an internal combustion engine.
"For drivers who like to drive, the lack of engine vibration can annoy them" Jalopnik cites patent unrelated to. The cure for a driver boredom, or for babies who don't fall asleep when driving around the block in an electric car? Vibrations, of course.
Content of the article
The patent describes the concept of a "virtual combustion engine model" that would respond to a driver's touch of the accelerator and brake pedal, measuring speed and torque to provide what the brand calls an "effect hard and shaky, not just a soft feeling."
So some of the rationale might be confused in translation, but the patent is apparently real. This does not mean that the technology ipso facto making its way into production models, only that Hyundai has it in its reach. It's either a vibe or a hollow hum.
Virtual vibrations would be an advantage over the synthetic sounds in the cabin that some brands like Porsche, BMW and Tesla equip their electric vehicles.