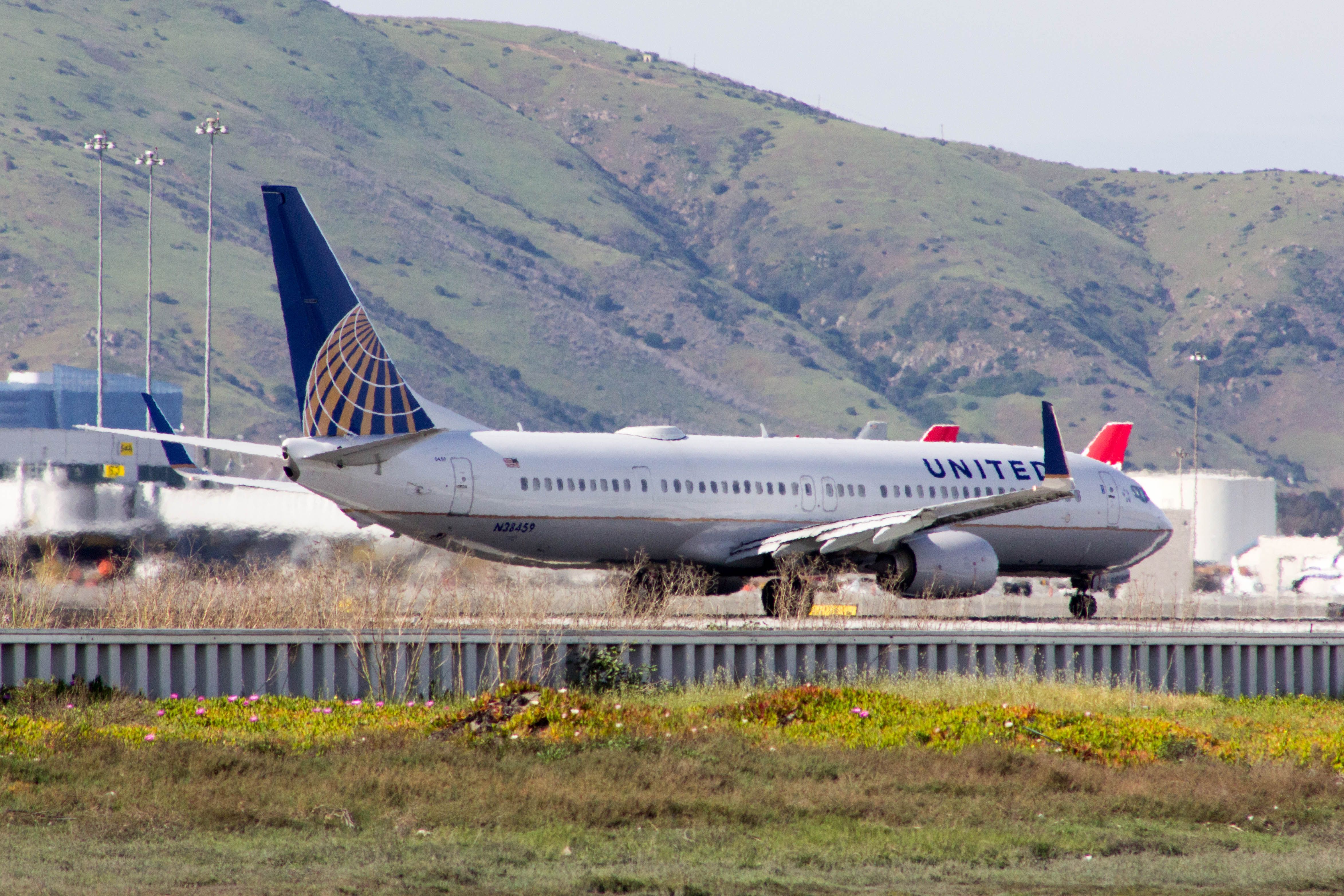 United Boeing 737 returns to Calgary twice with same engine problem
United Airlines

IATA/ICAO code:

AU/UAL

Airline type:

Full service carrier

Hub(s):

Chicago O'Hare International Airport, Denver International Airport, Guam International Airport, Houston George Bush Intercontinental Airport, Los Angeles International Airport, Newark Liberty International Airport, San Francisco International Airport, Washington Dulles International Airport

Year of foundation:

1931

Alliance:

star alliance

CEO:

Scott Kirby

Country:

United States

Boeing

Stock code:

BA

Creation date :

1916-07-15

CEO:

Dave Calhoun

Head office location:

Chicago, United States

Key product lines:

Boeing 737, Boeing 747, Boeing 757, Boeing 767, Boeing 777, Boeing 787

Type of company:

Planner
A month ago, a United Airlines Boeing 737-900 had to return to its home airport – not one, but two. Information about this incident, which happened on Monday, July 11, has now been released.
The aircraft involved bears registration N38459 and is pictured above. It's only 10 years old and United is the only airline to ever operate it.
The aircraft was performing flight UA750 as planned. The flight leaves Calgary International Airport (YYC) at 1:54 p.m. and arrives at George Bush Intercontinental Airport (IAH) in Houston at 6:59 p.m.
On the day of the incident, there were 178 people on board N38459. Little did they know it would take many more hours than expected to land in Texas.
Motor overheating
The aircraft was departing Calgary as planned when the crew received a right engine overheat indication (CFM56). He then decided to return to Calgary.
Once there, it underwent a maintenance intervention. By the time this ended and the plane took off again, almost four and a half hours had passed since the original scheduled departure time.
Again, as the aircraft climbed to an altitude of 13,000 feet, the crew received an indication of right engine overheating. The incident report suggests the crew then went through the corresponding checklist and reduced the engine to idle. This then turned off the overheat indication.
The plane returned to Calgary once again and landed safely for the second time. The interview returned to it.
What did the interview do?
According to the Transportation Safety Board of Canada (TSB) report, there were no exhaust gas temperature (EGT) exceedances.
Maintenance crews replaced several parts of the aircraft after finding faults in the two right engine fire loops. All engine fire loops and engine core harnesses were replaced, along with the engine fire detection module/APU.
What happened to the plane?
The plane finally took off from Calgary, heading for Houston on July 14, so three full days later. He returned to Houston under the flight number he was supposed to take on the day he was twice diverted to Calgary, UA750.
The aircraft that had flown the first leg of the rotation as flight UA2205 from Houston to Calgary that day, registration N78448, remained in Houston for two full days, not returning from Calgary to Houston until July 16.
The aircraft involved in the incident has been fully operational since its re-hijacking on July 11. There were no diversions as that would indicate ongoing problems with that particular aircraft, but it had a major delay.
At the time of this article's publication, the aircraft was at Rafael Hernández International Airport (BQN) in Puerto Rico, where it was grounded overnight after a heavily delayed arrival on what was to be an end-of-week rotation. evening from Newark Liberty International. Airport (EWR). Instead of arriving at BQN at 11:53 p.m. yesterday as planned, he landed at 3:30 a.m. this morning, almost four hours late.
Presumably, due to peak crew hours, the return flight is delayed 7 p.m. by snow, and will depart BQN for EWR at 8:10 p.m. local time tonight, instead of 1:05 a.m. as scheduled.
Source: The Aviation Herald