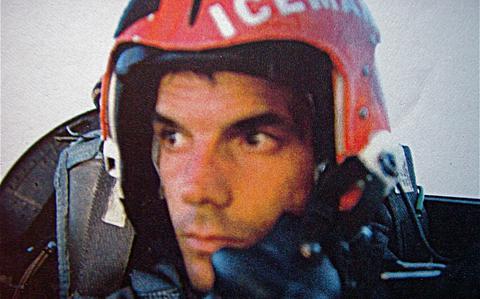 The real 'Iceman' was a Navy flight surgeon and 'high energy rock' guitarist
The Iceman had his hand on the ejector handle and was ready to strike after an engine fire broke out on his flying F-4 Phantom with afterburner shortly after takeoff.
But it wasn't a scene from the hit 1986 movie "Top Gun."
Former Navy flight surgeon Deniz Tek, 69, of Hawaii, was the Iceman before actor Val Kilmer made a legendary character with the same call sign.
The flying doctor grew up in Ann Arbor, Michigan, where he listened to rock bands like The Stooges and The Rolling Stones, he told Stars and Stripes by phone in February. In 1972 he moved to Sydney, Australia to study medicine at the University of New South Wales and began playing in local bands.
From 1974 to 1978, he played "high-energy rock" guitar in Radio Birdman, which garnered a cult following and was inducted into the Australian Recording Industry Association Hall of Fame in 2007.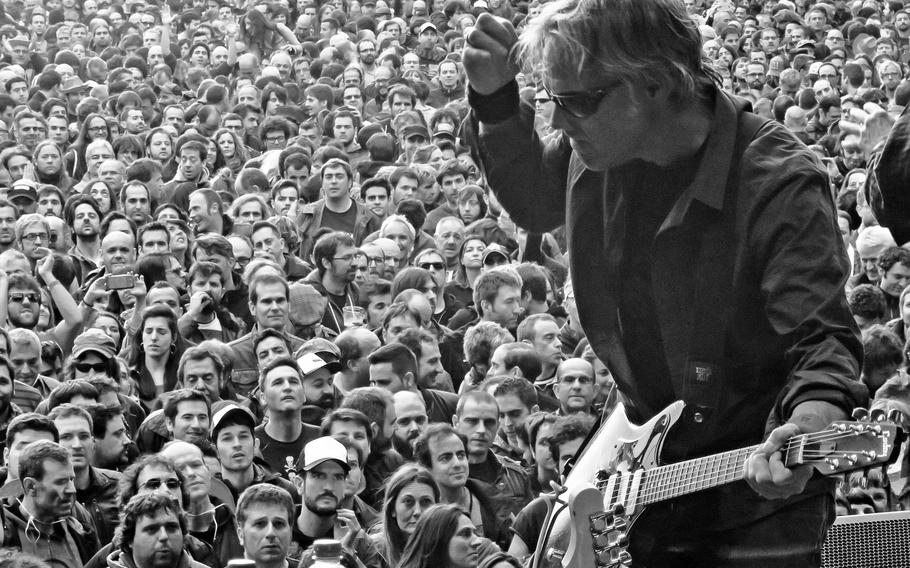 After returning to the United States, Tek joined the Navy in 1981 as a flight surgeon, flying in the back seat of F-4 Phantom jets with Marine Fighter Strike Squadrons 212 and 232 from Kaneohe Bay, Hawaii.
His connection to "Top Gun," whose sequel, "Top Gun Maverick," hits theaters in May, dates back to research the filmmakers did with the Marine Corps, Tek said.
"They sent a team to our squadron and stayed with us for two weeks and took notes and photos and talked to us," he said. "I traded with them."
A year later, "Top Gun" was released starring Kilmer as Lt. Tom "Iceman" Kazansky, a rival to Lt. Pete "Maverick" Mitchell, played by Tom Cruise.
Photographs of Tek from his time on duty show him with flight helmets bearing his call sign "Iceman".
It's an "urban myth" that the character is based on Tek, he said.
One of his old friends, Phil "Dust" Peterson, a retired Marine AH-1 Cobra helicopter pilot, was certain that Iceman was based on Tek.
"The characters seem so similar," Peterson, 72, of Falconer, NY, told Stars and Stripes by phone March 3. "It was even more intense than the Iceman movie."
However, one of the film's writers, Jack Epps Jr., told Stars and Stripes that the character was not based on a real person.
"No, the character was not based on any individual," he said in a March 4 email.
Epps said he researched "Top Gun" from 1982 to 1983 at what was then called Naval Air Station Miramar, California. the Iceman call sign.
"My partner (Top Gun co-writer Jim Cash) and I decided not to use existing call signs and created original call signs," Epps wrote. "We didn't want to base the characters on individuals because there could be legal rights issues."
One exception was a tribute to the film's technical advisor, a Navy fighter pilot Pete Pettigrew whose call sign was Viper.
Pettigrew, a former Navy rear admiral and Vietnam veteran, flew 325 combat missions in Southeast Asia, according to a Dec. 11, 2014, San Diego Union Tribute article.
"Out of respect for Pete, we named the [commanding officer] of 'Top Gun' Viper," Epps said. The role was played by Tom Skerritt.
The Maverick call sign was coined to describe the character's attributes, Epps recalled.
"Iceman was created as the opposite of the 'rule-breaking' Maverick," he said. "Iceman was calm, emotionless and deadly under fire. The names helped define the characters and also showed how different they were.
Navy and Navy airmen receive call signs during their first operational deployment, Tek said.
"They have a call sign committee meeting and they give the new guys their call signs," he said. "You can't change it. It becomes your call sign for your career.
Iceman refers to Tek's inability to laugh at the jokes repeated over and over again by his comrades, he said.
"I have a reputation for not having a great sense of humor, which I don't, because I do," he said.
Most of his flights were routine, Tek said, but on a mission out of Kaneohe Bay in late 1984, his F-4 Phantom was in full afterburner when an explosion rocked the jet.
"We had an engine fire, and I had my hand on the ejector handle and ready to get the two of us out of there," he said. "But we went through our emergency checklist and pulled all the relative circuit breakers, and the fire went out and we were still flying."
The Phantom had a large black hole emitting smoke ahead of the engine, but it limped back to base and landed safely after burning most of its fuel, Tek said.
After leaving the Navy in 1989, the former Lieutenant Commander worked in emergency medicine and continued his musical career. These days, he lives in Hawaii, where he grows coffee on a small farm.
"Until COVID hit, I was doing 50-60 shows a year," he said. "I'm still recording. I have a new solo album called 'Long Before Day' which was recorded in Montana.
"Top Gun Maverick" is a movie that Tek plans to see.
"Any time you see planes in a movie, that's good," he said.