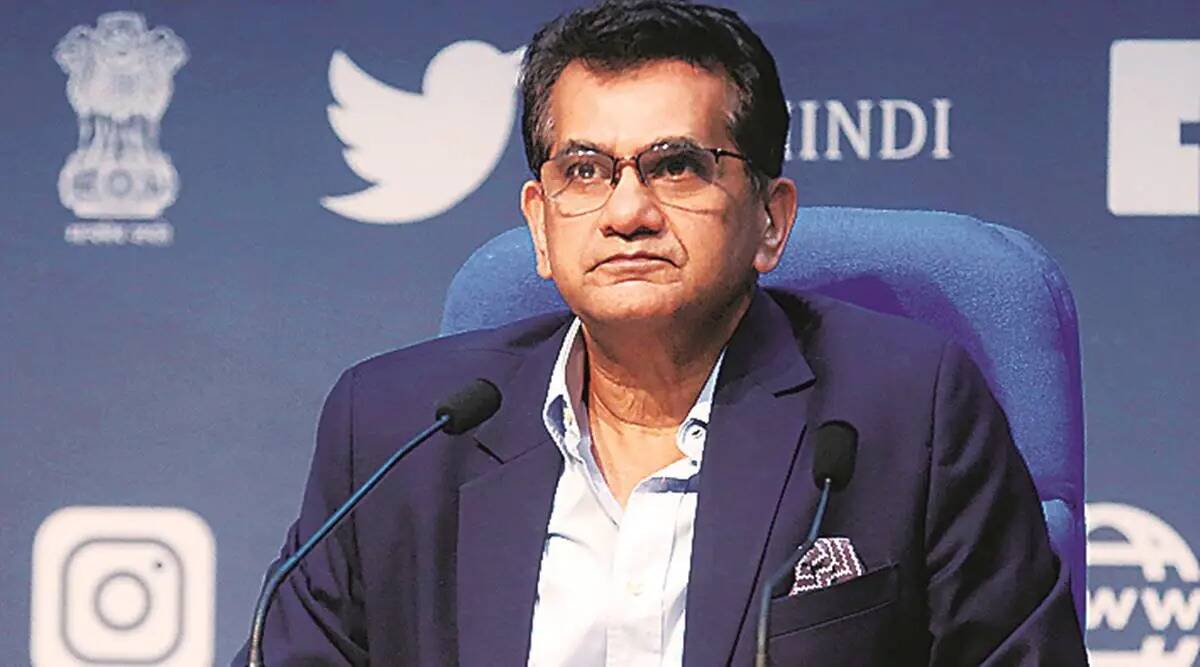 Need to accelerate the pace of reforms in the energy transition: CEO, Niti Aayog
Noting that energy transition will be a key driver of India's growth in the coming years, Niti Aayog CEO Amitabh Kant said the country should make a big push for green hydrogen and pick up the pace. reforms in the energy sector. Kant, who will leave the government think tank at the end of June, after leading the organization for more than six years, also told Soumyarendra Barik in an interview that the government should first assess the success of current incentive programs linked to production (PLI). before launching the initiative for other sectors. Edited excerpts:
How do you see your six-year stint at the helm of Niti Aayog?
I had a very satisfying term here. I got a large amount of job content, which you cannot find anywhere else because Niti Aayog covers many industries. I had the opportunity to run the ambitious district program which covers 112 districts and is transforming the lives of about 80% of the Indian population, which is huge in a whole range of areas, from education to health through nutrition. I was also able to work on the ease of doing business, decriminalization — we managed to move India up 79 places in the World Bank's ranking on the ease of doing business. We started putting states in competition with each other, which led to competition in education, health, water, and many other areas. We have broadened the spirit of cooperative and competitive federalism.
🚨 Limited time offer | Express Premium with ad-lite for only Rs 2/day 👉🏽 Click here to subscribe 🚨
Then I was able to lead the electric mobility movement which was very avant-garde, which had a number of new players, which has accelerated a lot lately. We recently launched a tender for 5,500 electric buses, where the price of an electric bus was cheaper than the combustion engine bus. I led PLI programs in 14 sectors, asset monetization pipeline, circular economy, improved learning and health outcomes, etc. I had a rare opportunity to work for this government and real support from Prime Minister Narendra Modi. It was a very enriching and enriching experience.
What areas would you have liked to put extra effort into?
I think one area we really need to promote is green hydrogen. Whatever you do, the energy transition will be at the heart of India's growth. We must accelerate the pace of reforms, we must accelerate the energy transition. Both are very dear to my heart.
Would you also recommend LIP programs for other sectors?
I think we should first wait and see the response to existing ongoing programs, how successful they are. The PLI program aims to scale manufacturing in the country, make India an integral part of the global value chain and improve investment and exit, because for the $27 billion you invest , you need a production of products worth 540 billion dollars. . So we should wait a little longer and see how the current 14 PLI schemes work.
We have seen Center-State relations go through friction. How do you see this trend?
We should work in partnership with states, we strongly believe in that — it's about partnership, cooperation and creating competition. The recent conference of chief secretaries in Dharamshala emphasized all these aspects.
What's next for you?
I'm going to pause for a while, then take a call. But I will work in my areas of interest.