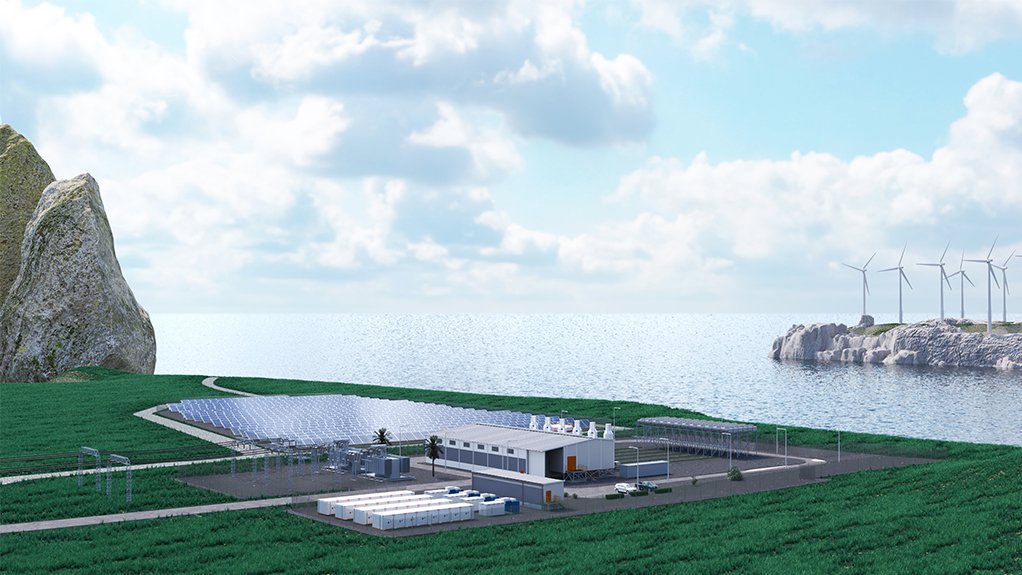 Hybrid energy systems are needed to move Africa away from coal
A combination of renewables, storage and flexible gas is needed to create a stable and resilient energy system that provides a reliable source of electricity while moving away from carbon-intensive coal power, marine and energy technology company Wärtsilä Energy Europe and Africa VP Kenneth Engblom said Engineering News.
"Making such smart strategic decisions will lead to more resilient power systems and save billions of dollars in the process," he said in a Feb. 3 interview.
Engblom said Wärtsilä experts believe that by 2030 the ideal energy mix in Africa would include a mix of flexible power plants based on internal combustion engines, large solar photovoltaic (PV) plants and storage solutions. .
Wind and solar PV would complement each other well, and therefore Engblom said an ideal system would integrate the two.
He said Africa needed cheap and reliable energy to support its developing economy. However, the continent has suffered from poor electricity infrastructure despite increasing demand for electricity.
Additionally, the global push for decarbonization has further complicated matters.
The advantage was that Africa was home to significant renewable energy resources, such as sun, wind and water. Engblom said that due to the lower cost of building renewable energy capacity and the low cost of operating these technologies, many African governments have adopted ambitious renewable energy targets.
While renewables provided cheap electricity – which needed to be optimized as much as possible – they were inherently intermittent. Moreover, the demand for electricity also varied greatly throughout the day, Engblom explained.
"To maintain a balanced system, flexible forms of electricity must be available to increase generation at the same rate as wind or solar generation fluctuates. Systems must respond over different time frames, from seconds to minutes," he said. -he declares.
In a grid with a high renewable quotient, gas engines would be the "ideal" technology to provide both base and peak load capacity to meet fluctuations in power demand, as well as to balance the fluctuation of renewable energy production, explained Engblom.
"A lack of flexibility would result in a high indirect cost, as it would limit the amount of cheap renewable energy that could be economically integrated into the system," he said.
Engblom believes that by using a hybrid approach, ambitious renewable energy targets in Africa are not only achievable, but will also be optimal from a system cost and grid stability perspective.
However, it would be conditional on the electrical systems being balanced by a sufficient quantity of flexible thermal and storage capacities to counterbalance the intermittency of renewable energies.
Studies conducted by Wärtsilä in Nigeria, Senegal, Côte d'Ivoire and other countries around the world – using advanced modeling of energy systems – indicate that this strategy would provide efficiency gains worth billions of dollars over the course of decades to come, he said.
Engblom said the most advanced African countries in terms of decarbonization journeys are South Africa, Morocco, Ethiopia, Egypt and Kenya, all of which are stepping up their investments in renewable energy and decarbonization.
Wärtsilä provides solutions for energy storage, motor power plants and hybrid power plants. The company also provides a range of support services, including lifecycle services such as operation and maintenance.
The company's flexible motor power plants are capable of running on 100% synthetic, carbon-neutral methane and methanol. They are also capable of using hydrogen or natural gas mixtures containing up to 25% hydrogen. Engblom said the company is also developing a pure hydrogen solution.
He said that while some might decry the burning of natural gas – since it is still a fossil fuel that emits carbon dioxide – it is much cleaner than coal.
Furthermore, Engblom said denying Africa the ability to use gas at the grid level would introduce instability into the grid, leading homes and businesses to switch to diesel generators. It would be much less ecological and much more expensive.
Wärtsilä's hybrid solutions combine energy storage and flexible motor power plants that can be integrated with renewable assets. Engblom said these solutions can offer considerable potential for fuel and cost savings.
The value of energy produced by a hybrid power plant can be enhanced with the Wärtsilä GEMS digital energy platform, which uses data-driven intelligence to monitor, control and optimize energy production at the site level and portfolio.
The GEMS Platform is an intelligent software platform that monitors, controls and optimizes energy assets at the site and portfolio level. The idea behind GEMS is to optimize system performance while reducing costs.
The platform also dynamically adapts to changing market conditions, ensuring the future-proofing of energy assets.