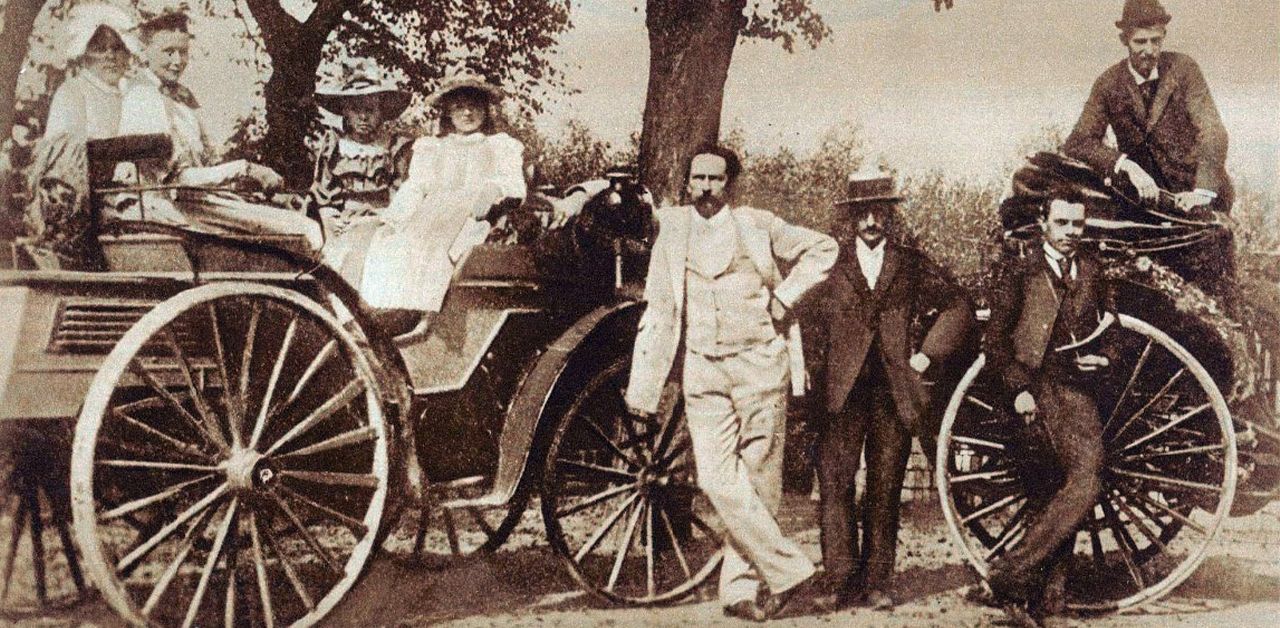 How Karl Benz launched the world's first automotive production line
Without a doubt, Mercedes-Benz is one of the most important and influential names in automotive history. The history of the German automobile manufacturing company is complicated and twisted with many names like Daimler, Maybach, Emil Jillinek, etc. But arguably, the most important face behind Mercedes-Benz is the creative engineer, inventor and businessman Karl Benz (also written as Carl Benz with a "C", as he signed his autographs himself).
Karl Benz is widely recognized as the inventor of internal combustion engine vehicles. However, how the first car was born and how the company flourished from the 19th century to today harbors many exciting stories of collaboration, support and perseverance. Here's how Karl Benz changed the world of transportation for good.
RELATED: Here's How the Mercedes S-Class Stays Above the Luxury Sedan Competition
Karl Benz's youth
On November 25, 1844, in the city of Mühlburg, Karl Benz was born. His father, one of the first locomotive drivers, died about two years later, in July 1846. Although his financial means were limited, Karl's mother made sure he attended a decent high school for the future. promising. However, Carl's enthusiasm for motors convinced him to leave high school and go to Karlsruhe Polytechnic in order to continue his studies in mechanical engineering.
Karl's graduation as a mechanical engineer was followed by his first job at the engineering plant in Maschinenbau-Gesellschaft Karlsruhe, where he gained his first practical experience working on locomotives for two years. After leaving his first role, he joined Waagen- and Maschinenfabrik Schweizer. After about six to eight months of work in the workshop, Karl was promoted to "chief administrative officer". Almost a year later, in 1869, he joined the Gebrüder Benckiser engineering factory in Pforzheim.
RELATED: The 2021 Mercedes-AMG E 53 Coupe Proves You Don't Need a V8
How Karl Benz formed his first company
Karl was too ambitious not to attempt to start his own business. So, after gaining experience for a few years, he teamed up with a mechanical specialist named August Ritter to start an iron foundry factory in 1871. Ritter did not appear to be a reliable business partner. Karl then decides to buy it back with the financial support of his fiancée Bertha Ringer. Karl later married Bertha Ringer in 1872.
The first few years in business didn't go very well for Benz. After compromising on what the company was doing, Benz began to worry about the future of his business. He needed to work on something new and innovative that could move the business forward. Benz began working on internal combustion engines with the vision of using them and omitting the need for horsepower in vehicles.
He started to focus on two-stroke engines because they had more development potential. After a lot of trial and error, Karl Benz finally landed on a successful formula. On New Years Eve 1879, his engine successfully ran for the first time.
In 1882, with the help and support of new partners, Karl and Bertha Benz transformed the company into a limited company under the name of Gasmotoren-Fabrik Mannheim. Since Karl's share did not exceed five percent, other investors had the power to influence his views. Because of this, Benz left his own business after a year in 1883.
RELATED: This is What We Love About the Mercedes-Benz EQS 450+
Former Benz & Co
Shortly after leaving his own company, two businessmen financially supported Karl Benz to start Benz & Co. Rheinische Gasmotoren-Fabrik.
The company began to grow and soon obtained licenses to produce gas engines. Benz was dedicated to the development of its automotive engine. He began to work on the design of a four-stroke gasoline-powered vehicle. Finally, in 1886, Karl Benz obtained a patent for his car and publicly presented his first Patent Motor Car, a three-wheeled vehicle.
Benz's first car had three models. Benz donated the first model to the German Museum in 1906; the second model has been modified a handful of times; the third model was fitted with wooden spoked wheels, and Bertha Benz used it to the world's first long-distance car journey in 1888.
Benz & Co. enjoyed immense success after a few years, mainly due to its moderately priced Velo, a light vehicle produced between 1894 and 1901. The Velo is considered to be the world's first mass-produced car. Benz & Co. manufactured around 1,200 units of the Velo.
The legacy of automotive history
Benz & Co. had become the dominant car manufacturer in the world with an increasing number of employees by the end of the 19th century. But the story of Karl Benz did not end there. This was also not the case for other competitors of Benz's auto manufacturing company. The story gets even more twisted from here, Karl leaves Benz and Co. to start a new business with his sons, the name "Mercedes", which was Emil Jillinek's daughter's name, is added to the title of the company, and many other stories that lead to today's Mercedes-Benz.
But one thing is certain; much of today's automotive industry is as it is thanks to Karl Benz and his dedication to innovative vehicles powered by gasoline engines.
Source: Mercedes-Benz Public Archives
History of the automakers: this is how Henry Ford changed the automotive world
Henry Ford's Model T changed the world of transportation for good.
Read more
About the Author