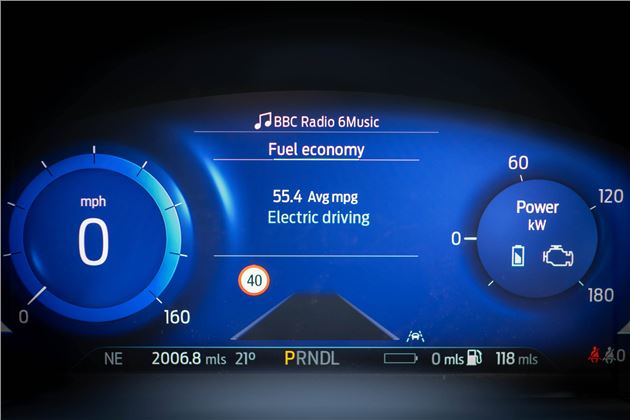 Fuel crisis? What a fuel crisis … | Our cars

October 5, 2021: Fuel crisis? What a fuel crisis …

The details
| | |
| --- | --- |
| Current mileage | 2214 |
| Claimed economy | 201.8 mpg |
| Real economy | 60.9 mpg |
When I promised that I would go into more detail about the Kuga's EV modes next time, I didn't think I would have such a timely reason to do so. With the fuel shortage in full swing, the Ford Kuga PHEV really made sense and made a very good case for running a hybrid car.
I'm ashamed to say I would have let the Kuga's tank run pretty low before the fuel crunch hit, with just over 60 miles estimated before running on fumes. In the midst of work and when the first signs of gas station forecourts were drying up, I didn't have a chance to refuel until things got worse.
The following week we needed the car not only for the trip to school but also for a few trips further which would mean covering a few junctions on the M25 and back. A 60 mile range wasn't going to cut it.
Normally that would mean having to pay attention to the neighborhood WhatsApp group and reports of local fuel deliveries before rushing to stand in line for about an hour to get gas. With the Kuga PHEV, I could simply plug it into a three-prong outlet in the garage at night and in the morning I would have 36 miles of electric power at my disposal.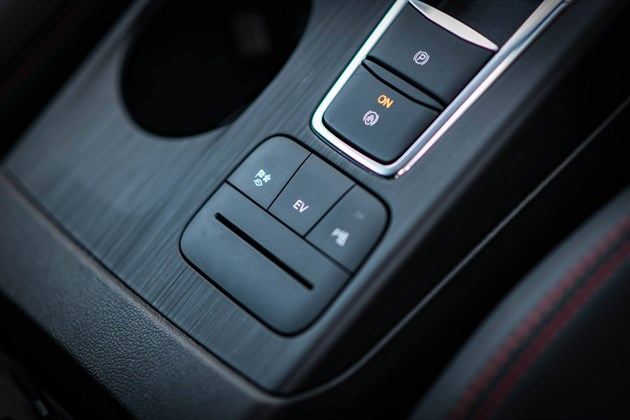 Until now, I have relied on using the Kuga PHEV's EV Auto tuning which allows the car's computer to determine what the most efficient combination of gasoline and electric power is. Because I wanted to save as much fuel as possible for the longer runs later in the week, I chose to switch to the Kuga's EV Now mode initially for the shorter runs I was doing. This prioritizes the use of the Kuga's battery and will not switch to the gasoline engine until the power has been depleted or you instructed it to do so. There are a few other modes as well, with EV Charge which recharges the battery using the motor, and EV Later which maintains the state of charge for, well, later.
We were floating under all the electric power then, and while a dedicated electric car is certainly more efficient because it doesn't have to lug around an ICE too, the Kuga PHEV did a remarkable job. We could gladly make the school drop off and pick it up, as well as run other errands throughout the day before recharging the battery at the end of the day.
For two days in the week we had to make longer trips, with two round trips of just over 40 miles. Obviously, if I was just driving a gasoline car, the 60 mile fuel range wasn't going to cut it, but life was stress free with the Kuga PHEV. By just making sure it was fully charged, both trips were easily completed with only a small amount of gasoline used on each trip.
For over a week, when the fuel crunch was at its worst, we ran the Kuga PHEV over 120 miles on electric only, and only burned a few miles of gasoline at one time. . The Ford Kuga PHEV is already proving its worth.
Earlier: New arrival: Ford Kuga ST-Line PHEV
Updates

October 5, 2021: Fuel crisis? What a fuel crisis …
While fuel shortages cause massive queues at pumps, our Kuga plug-in means we can feel pretty happy with things …

New boy Phil gets his hands on Ford's new (ish) hybrid SUV, the Kuga PHEV. What do we think so far?